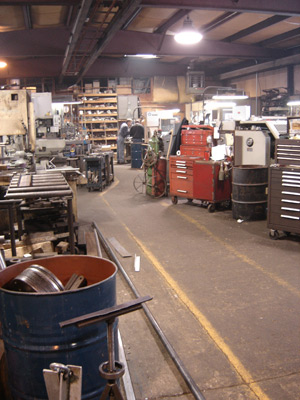 Precision Machine Work
Best Process Equipment (BPE) provides an integrated solution to your equipment repair, maintenance, and replacement needs. Our shop has the technical know-how and equipment to be your full-service sales, repair and maintenance center for your electric motors, generators, pumps, mechanical seals, vibration analysis, balancing, and machine shop needs, as well as providing you with solutions to your equipment problems. BPE provides complete, efficient, and reliable work.
Our 10,000 square foot machine shop has every feature needed to support our customers machining requirements, including one of the largest horizontal boring mills available. Our machining capabilities go from small to large precision machine work.
Additionally, BPE supports all machining requirements for our mechanical operations, fabrication and mechanical seal divisions.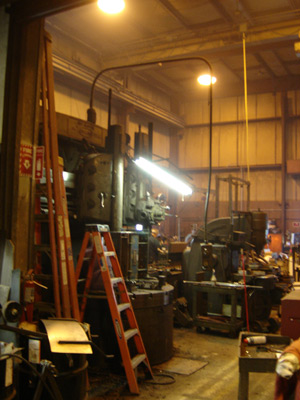 Electric Motor Generators
Sales, repair, rebuild and rewinding of all electrical motors. With over 40 years of experience, BPE can satisfy all of your repair needs on all electric motors, including standard NEMA frame motors (three phase & single phase), multi-speed motors, and specialty motors of all sizes and enclosures.
Our rewind insulation systems meet or exceed all manufacturers' specifications. Vacuum-Pressure Impregnation Process is available for all rewinds. Complete balancing and vibration analysis with the latest state-of-the-art equipment is available both in-house and on-site, with complete documentation for preventative maintenance programs.
We offer complete repair and rebuilding of all AC and DC generators, including three phase, single phase, brush or brushless synchronous and induction generators. We also offer a complete service department for the removal and installation of your electric motors and generators including precision alignment, as well as new motors, variable frequency drives, soft-starts and controls from WEG Electric Motors & Drives. New generators from WEG, KATO, CAT, LIMA and NEWAGE, plus a large inventory of remanufactured motors and generators, are all available from BPE.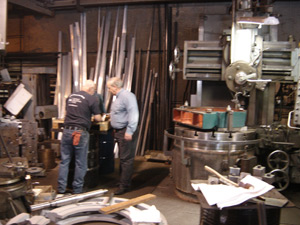 Dynamic Balancing & Vibration Analysis –
In-House and On-Site
BPE has state-of-the-art balancing and analysis equipment to suit all of your balancing needs, in our facility or at your location. We provide dynamic balancing of all rotating equipment, including pump elements, turbine elements, electric motor and generator elements, and blower assemblies (complete with full documentation).
BPE also offers a Preventative Maintenance program for your rotating equipment. This includes on-site Data Collection, Analysis & Documentation Reporting. Preventative Maintenance at scheduled intervals minimizes equipment downtime due to alignment, bearing failure, contamination or other mechanical vibration problems.
Pump Sales & Service
Sales, repair, rebuild and balancing of all types and sizes of single and multi-stage pumps including: ANSI, API, Diaphragm, Vertical Turbine, Horizontal Split-case, Submersible, Sump Pumps, Cooling Tower Pumps, Gear Pumps and P.D. Pumps to meet or exceed manufacturer's specifications. Plastic coatings are available for protection from adverse conditions. Food grade coatings (with material certifications) are available for municipalities.
BPE offers new pump sales and pump services of products for the petrochemical industry, municipalities, and commercial applications. BPE offers complete pump re-design to perform specific applications. We also perform complete in-house Mechanical Seal design, manufacture and repair of all types of mechanical seals including food grade seals and packing.
BPE offers a complete service department to remove and install your pumps including precision alignment. Our field Service is on 24 hour call.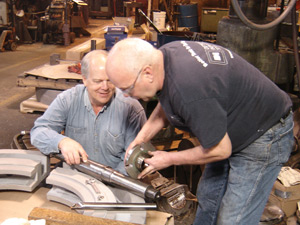 Mechanical Seals
We offer in-house design, manufacture and repair of all mechanical seals, including hard to find Metric and American seals. BPE solves mechanical seal design and application problems. We maintain an extensive inventory of mechanical seals, parts, and elastomers, including chemraz, for prompt delivery.
A full line of sizes and grades of carbon blanks is in stock for immediate manufacture and delivery. Our state-of-the-art lapping/polishing equipment can maintain 0 to a max of 2 light band finish. Our TQM quality control program ensures product quality and cartridge seal PSI testing.
Seal designs: Inconel 718/metal bellows, cartridge design Type 98 for ANSI pumps featuring no sticking dynamic gaskets, foolproof seal installation and setting, fits all standard and big bore ANSI pumps, and custom design tandem seals for any adverse application and harsh conditions.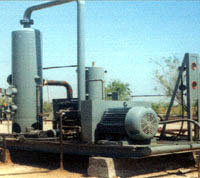 VRU, GRU, Casing Reduction Compressor Units
BPE offers in-house sizing and design, as well as fabrication of skid-mounting/portable Gas Recovery, Rotary Vane Compressor Vapor Recovery and Casing Reduction packages, for purchase or rental.
We offer all the operational and safety shutdowns to your specifications, including PLC programming by our Automation Department. A Preventative Maintenance Program can be set-up for existing or new units to insure continued uninterrupted service.
BPE offers a full line of Heat Exchangers and Thermostatic Valves for these compressor units.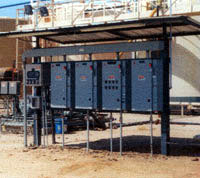 Automation & Controls
BPE Automation & Control Department builds and troubleshoots controls and panels. Specializing in Allen Bradley, IDEC, and GE Programmable Logic Controllers for Vapor Recovery, Gas Recovery, water injection pumps/equipment controls, alarms, and tank level controllers.
BPE offers a complete line of AC Variable Frequency Drives for standard or special input voltages. Optional accessories include remote speed control devices, voltage surge suppression and regulation, over/under current and voltage protection. Our Field Service is on 24 hour call.